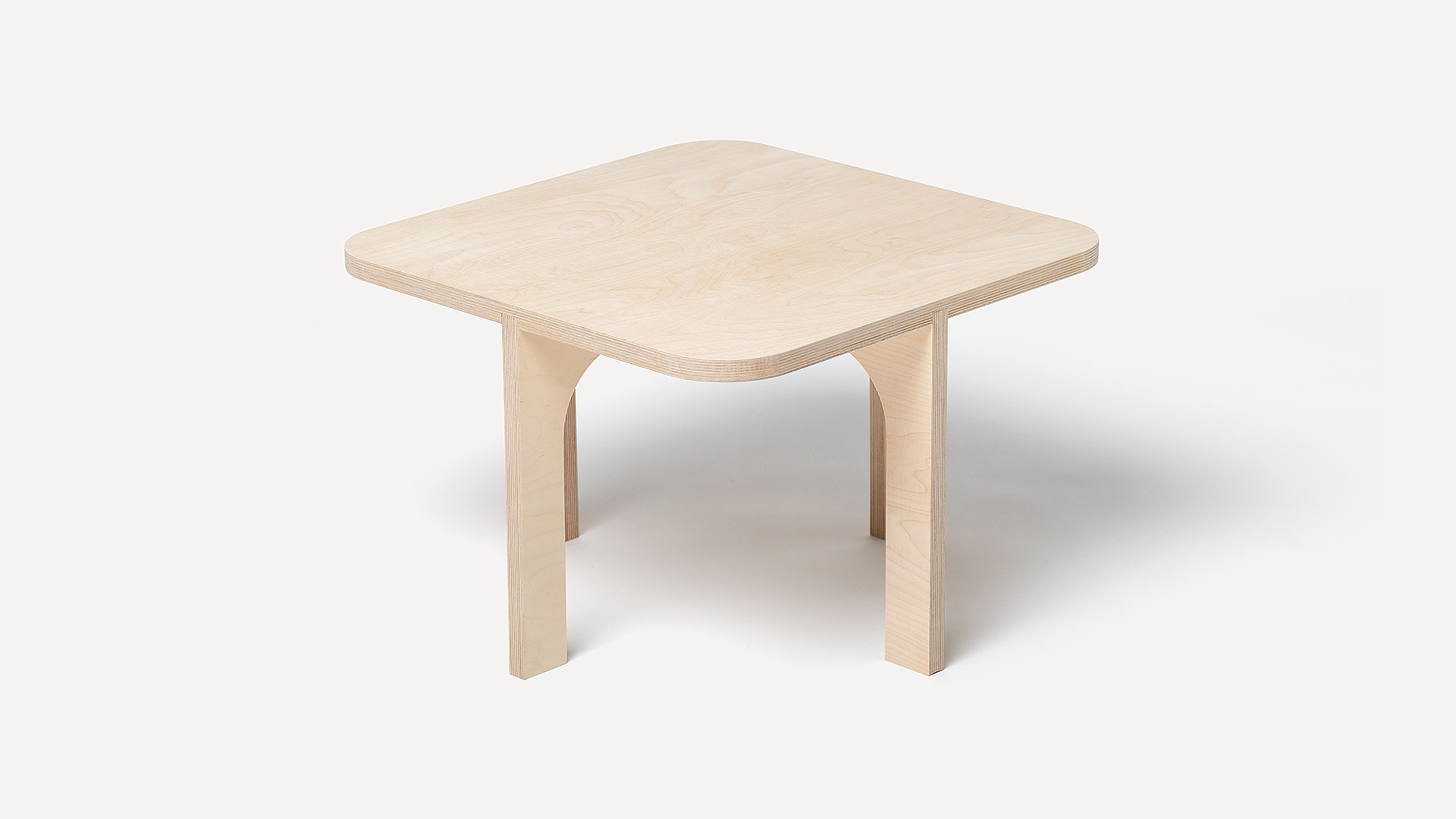 One sheet, one table. 
Based on that statement, a 2D milling layout was developed that reduces the production of wood waste to a minimum, resulting in a sustainable and minimalistic design of the side table.
 
Through the form and joinery technic the table - tabletop and legs - can be made from one sheet of plywood. 
 
Without the use of glue or screws the table can be easily assembled at home. The legs are friction-locked due to a dado and rabbet-like joint and are thus firmly connected to the tabletop.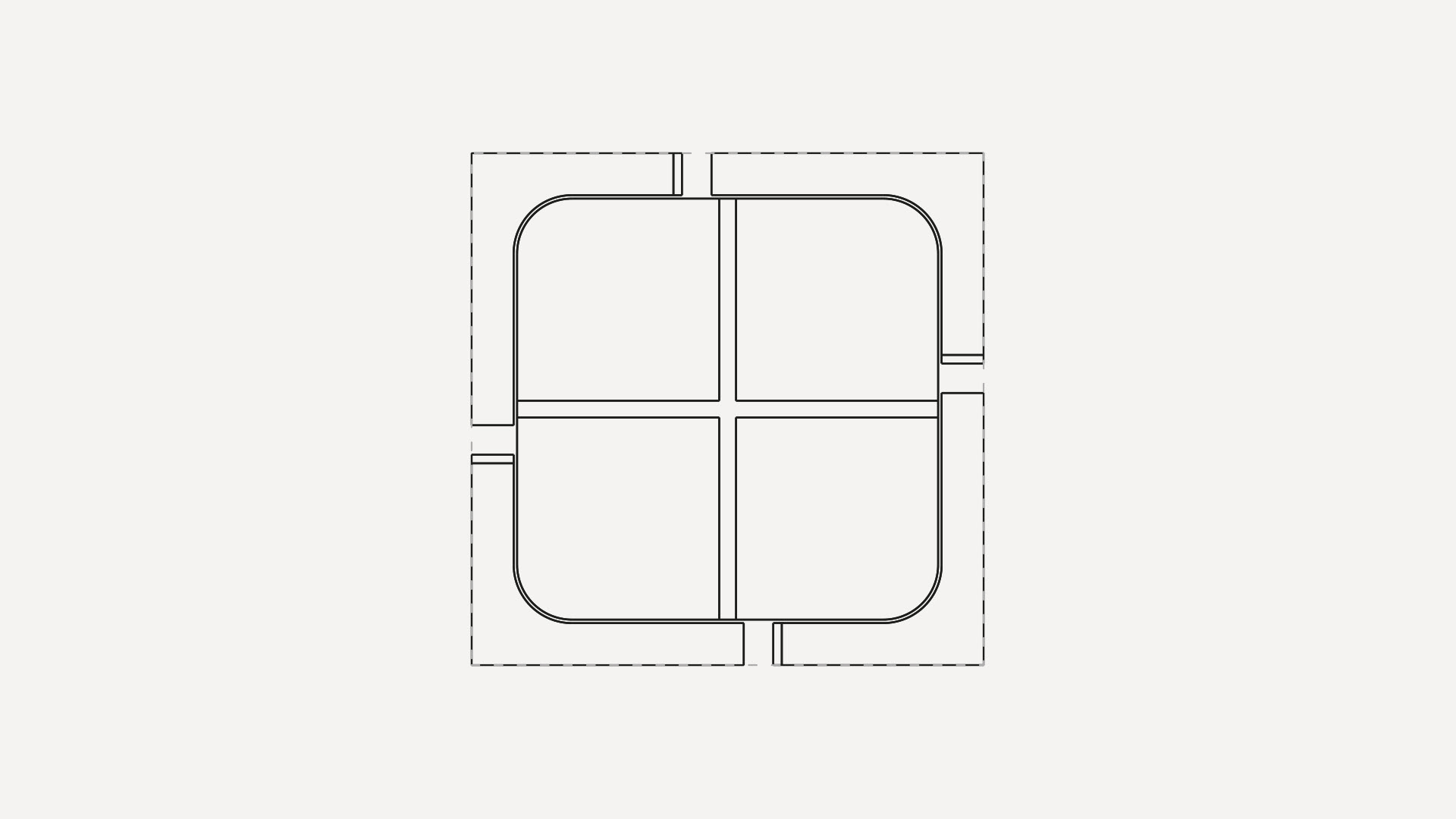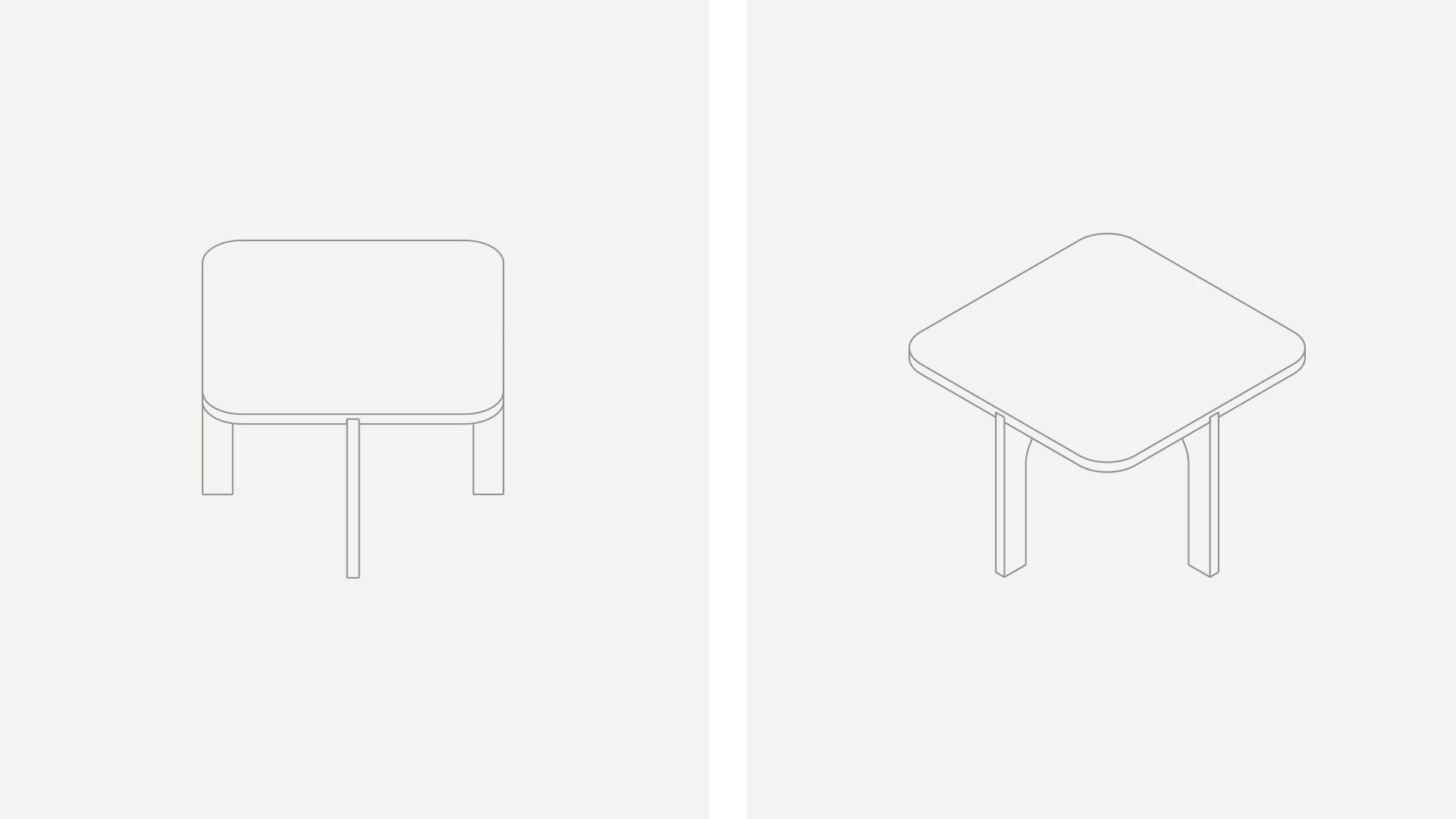 Manufacturing:


CNC milling (Wissner CNC machine)
Material:


Multiplex